Upcoming Events
CLICK HERE to read about the town of Beaverdam in Western Hanover County Virginia.
---
Beaverdam Wine Festival: Saturday April 11, 2015 11:00 a.m. – 5:00 p.m.
Located at John Lewis Thompson Learning Center & Pop's Country Store Museum: 19419 Beaverdam Rd., Beaverdam Virginia 23015. 
10:00 a.m. Vendors set up on fairground for event. "Cruise In" antique cars on display in the parking lot behind Pop's Country Store.
11:00 a.m. Beaverdam Wine Festival open for all patrons.
11:00 a.m.  

Cobalt Whiskey

 performing on Pop's stage.
11:00 a.m.-5:00 p.m. 

Pop's Country Store Museum

 free admission.
11:00 a.m.-5:00 p.m.

 

Beaverdam Depot 

 free admission.
11:00 a.m.-5:00 p.m. Carriage Rides pulled by  Percheron horses. 
1:30 p.m. 

Premiere Band

 performing on Pop's stage. 
3:00 p.m. People's Choice Award for best "Cruise In" antique vehicle. 
$20.00 admission includes a complimentary souvenir Beaverdam Wine Festival glass with wine tasting at five wineries, Lake Anna Winery, Mattaponi Winery, Sassafrass Shade Winery,  Mountain Cove Vineyard, and Byrd Cellars.
 It also includes   free admission to  Pop's Country Store Museum and the Beaverdam Depot.  This Year we have an antique car "Cruise In" for your viewing pleasure and  carriage rides pulled by the Percheron Horses.
Live Music played by Cobalt Whiskey and the Premiere Band!
Designated drivers can gain admission for the low cost of $10.00. Bring a chair or a blanket and enjoy the country air and the two fine bands that will entertain on Pop's Stage all day long for your pleasure. Children under 15 are free.  
**ID's are required before entering premises.  Coolers are not permitted.**
The Cobalt Whiskey band will open up the festivities at 11:00 and get the party rolling!
Cobalt Whiskey is comprised of O.J. Parrish Jr., Shea Hutto, Mark Imes and Stevie Gammon. They started playing music together back in 1989 as Cedar Creek, after years of playing together they took time off to raise their families. In 2010 they reformed as Cobalt Whiskey to rekindle their love of music. Cobalt Whiskey brings many years of talent to new and classic country and southern and classic rock. They keep the people moving on the dance floor and in their seats, for a country rocking good time. Come on out and join the fun with Cobalt Whiskey. 
 Premiere Band will play at 1:30. 
Premiere Band is based in Richmond, Virginia and has been entertaining audiences throughout the Mid-Atlantic region for over 20 years. Equally at home in tuxedos or jeans, and all styles in-between, the band is composed of veteran musicians committed to making your event a success. Combining first-rate musicianship, strong multi-part vocals, and a polished stage presence, Premiere draws from Classic Rock, Rhythm & Blues, Motown, Funk, and Country hits to present a rich and varied repertoire of familiar and danceable tunes.
Lake Anna Winery: Our philosophy is simple. At Lake Anna Winery, we strive to create a wide palette of diverse wines to accommodate an equally wide range of diverse palates and settings. There is no perfect wine for all situations, only perfect times for all wines. We invite you to delve into our cellar, try our offerings and explore the world through our wine-colored glasses.
Click here to visit Lake Anna Winery.
Mattaponi Winery:
The history of Spotsylvania has inspired Mattaponi Winery to bring forth and share with generations to come, the beginning events about the settlers and the Native American Indians in our area.
The name comes from the four rivers in Spotsylvania County, Virginia:  Mat, Ta, Po, and Ni, which forms the Mattaponi River.  The name "Mattaponi" has been used in history to name the Indian tribe once ruled by Chief Powhatan, Pocahontas' father.  In the beginning, the Native American Indians showed the settlers how to survive on these berries, and today we would like to present to you these same delightful berries of Virginia as a wine.  Come to our charming log cabin and relax with others with the perfect blend of our Award-Winning and Specialty wines.
We have used the Virginia Algonquin language to name some of our wines, which is the Native American Indian language that was almost lost until you took a taste in time. . . Come join us for a glass of fine wine  in our tasting room and take a journey.  . .
 Click here to visit Mattaponi Winery.
We are a family owned and operated vineyard which launched its tasting room on October 4, 2014. We look forward to joining the other fine wineries of Virginia.
Click here to visit Sassafras Shade Vineyard
Click here to visit Mountain Cove Vineyards
Byrd Cellars Vineyard & Winery
Welcome to the award winning Byrd Cellars Vineyard & Winery! One of Virginia's Best Wineries! Come join us in Goochland VA, near Richmond VA, for a glass of fine wine by the fireplace, or on a comfy sofa in the new Winemaker's Loft or on one of our covered porches.  Located in the rural setting of the beautiful Piedmont region near Richmond & Charlottesville, our comfortable and charming space is the perfect place to relax with others to or just escape with a glass of fine wine.
We make 18 wonderful wines in such a great variety that you are sure to find the very wine you have been dreaming of!  We grow our grapes in the beautiful Central Virginia countryside. Acres of vines overlooking rolling hills.
Appalachian Mountain Spirits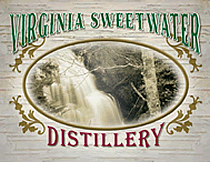 The original impetus for the distillery came from a long desire of  Scott "Mash" Schumaker to try his hand at moonshining, and to keep in touch with fraternity brothers and old friends.  Scott lives off the grid on his family farm in Marion and produces his own energy. He got the idea of making fuel from potatoes to create energy.  After studying the history of alcohol production from the early pre-prohibition days to today, Scott decided to turn his potato fueled project into a business. So he wrote a business plan purchased a still and made mash and alcohol and was told that it was "good stuff". This was the start of Appalachian Mountain Spirits, LLC at Virginia Sweetwater Distillery. Located high above Walkers Creek Road, the first legal distillery in Southwest Virginia produces small batch handcrafted whiskies.
Other Local Events
---
Date: July 4, 2014
Location: begins at 10 AM in downtown Beaverdam and travels six miles to end at the Beaverdam Ruritan Club House located at 18002 Teman Rd. Beaverdam VA. The Beaverdam Ruritan Club has been sponsoring the July 4th Independence Day Parade since 1976. This parade provides a means for area fire and emergency departments to compete for awards. In addition, the community is able to compete for awards in several categories of parade floats. We also have a Little Miss, Little Junior Miss, Junior Miss, Miss Teen, and Miss Beaverdam contest.
This local 38 year tradition brings children young and old out to line the roads and catch the candies as the fire trucks, antique cars, ball teams, equestrians and scouts compete for the best float award. Follow the parade to the best Elmore Hall BBQ Chicken and World Famous french fries at the Beaverdam Ruritan Concession Stand and vendors are peddling their wares. Come out for a day in the Country and celebrate the American Dream.
---